I made up my mind to disassemble Yunit5 robot to utilize some core component for the upcoming project. This robot is one of memoriable one in my past development. I could learn a lot from trying unique functions such as omnidirectional camera or dual kicker mechanism.
I'm currently in charge of hardware development in RoboCup small size league team ibis, and am working on designing new hardware. I will spend my maximum effort on it from now on, and hopefully I can introduce the new robot in the next year.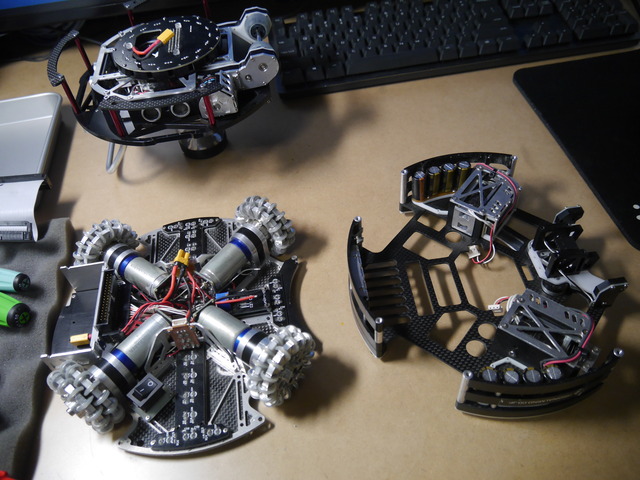 I've uploaded some photos of disassembling, please check my Flickr album if you are interested in. Hope everyone will like it!
Yusuke TADA

@yxtada

Yunit5 Disassemble #flickr https://t.co/samWzaJ9nl

2019/12/25 22:55:45